Many of the urologists and urogynecologists we've talked to have shared their frustrations with how inefficient and frustrating it can be to make sure that the results and interpretation of UDS studies are integrated with EMRs. They would rather be spending their time connecting with patients and building out care plans to meet their goals, not managing paperwork.
In a typical practice today, the process looks something like this:
It's a lot of steps that aren't the best use of your time!
Paperless UDS studies are possible
When we set out to create a new line of urodynamic systems, it was important to us that EMR integration with HL7 and DICOM worked out of the box for all practices. Health care providers deserve to spend their time focusing on patient care, not paperwork.
All of the UDS systems in Gemini's lineup are powered by the same software that saves practices precious time. It's as simple as…
Complete the study with automated on-screen phase navigation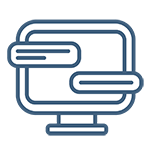 Interpret the study with auto-calculations and prompts that follow ICS standards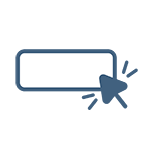 Upload to EMR via HL7 or DICOM with the press of a button
And this all works without needing to pay for expensive integration services. Your IT team gets a short guide to follow for inputting your EMR's details and it's ready to go.
If you're interested in seeing how all this time saved could help your practice, reach out and we'll help you find the system that fits your needs.